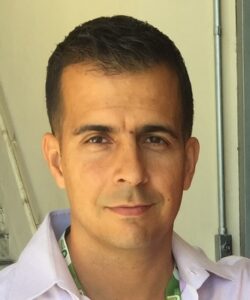 SPMS has announced a new Athletic Director for the year:  Bruno Costa!
Bruno Costa was born in Rio de Janeiro, Brazil. He played youth soccer in Brazil on state level until the age of 17, studied Physical Education in Brazil, and moved to the US in 2004 to work as a coach and Director of Operations for a Brazilian soccer camps institute. Bruno's professional experience ranges from coaching to managing and creating sports programs at the local, national, and international level. Bruno has coached for more than 20 years, helping to develop youth club, high school, college and professional level athletes.
Bruno believes the personal relationships and a focus on the planning, organization and implementation of ideas are the key elements to build a great experience for students through sports.
Welcome, Bruno!
Contact Bruno Costas via email at spms.athletics@gmail.com.