Boys Volleyball Tryouts: 3/10 & 3/13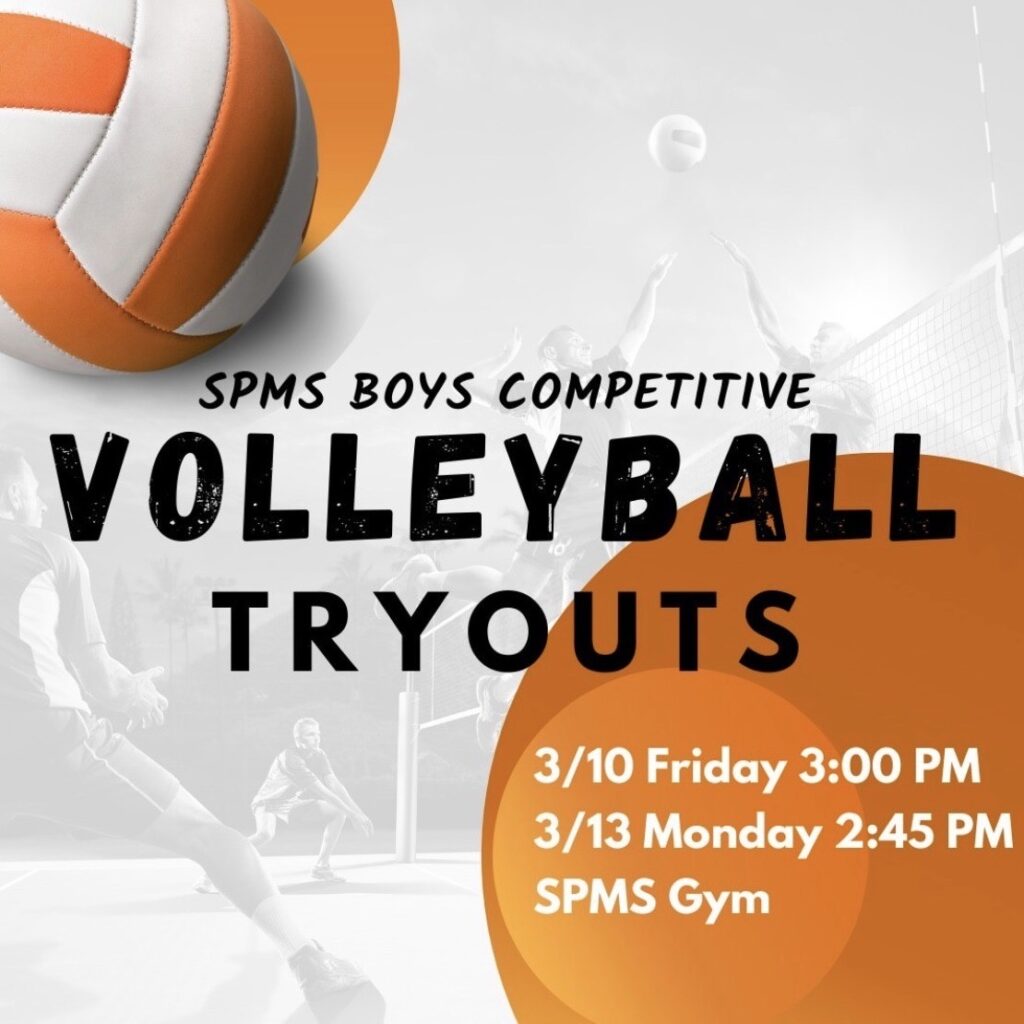 Students must attend BOTH tryout sessions. Please wear sports-appropriate clothes and bring water! Parents and caregivers: Please remember to fill out the required forms for competitive sports.
Just a reminder:Student athletes are not allowed to play more than one sport per season. For example, if your student makes the volleyball team, they may not also participate in track. Thank you for understanding!
---
Intramural Ultimate Frisbee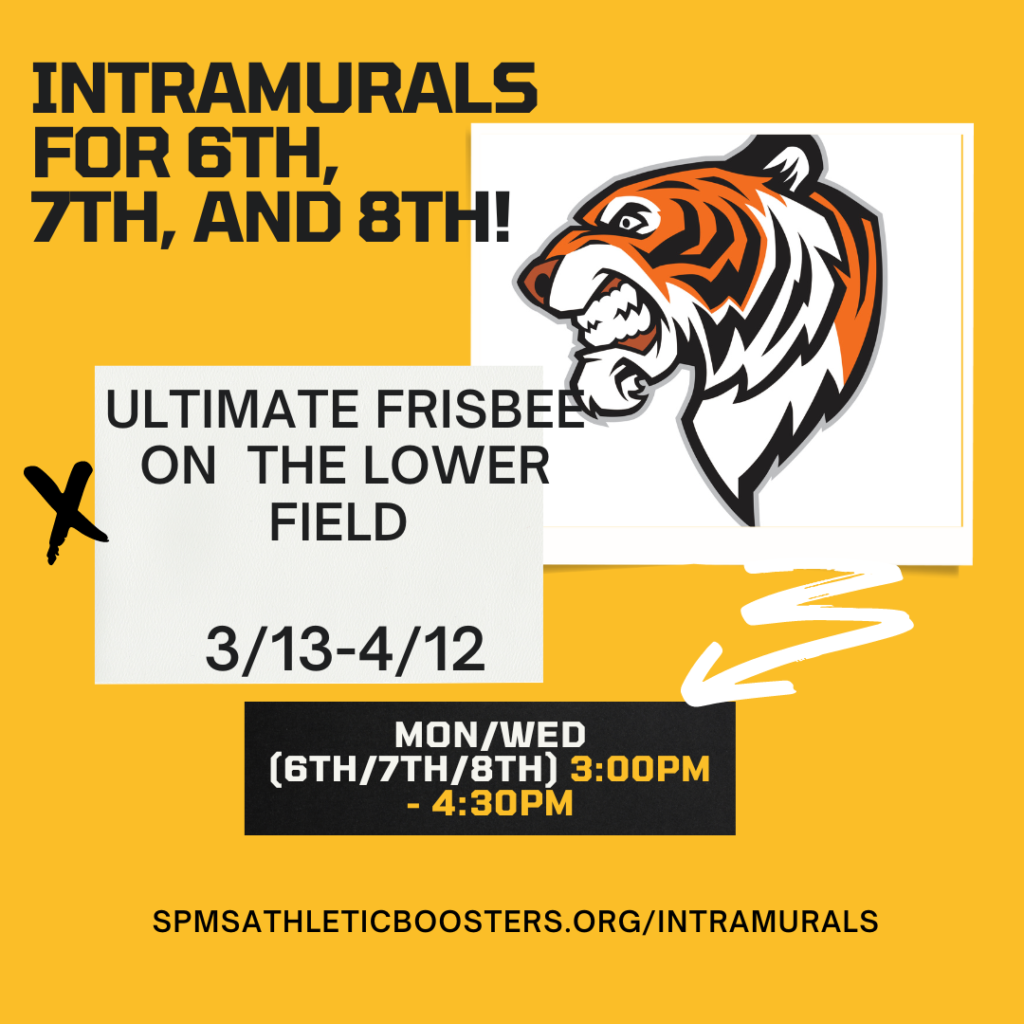 Don't forget to have your student bring their own water and dress to be sporty outside
---
Last Week's Scores
The Girls Soccer team defeated Santa Fe in the playoffs this weekend making them the 210 league champions! Yay SPMS Girls Soccer!
3/07/2023 Girls Soccer Playoffs v. Santa Fe (W) 3-2
3/09/2023 Boys Soccer Playoffs v. Huntington (L) 3-1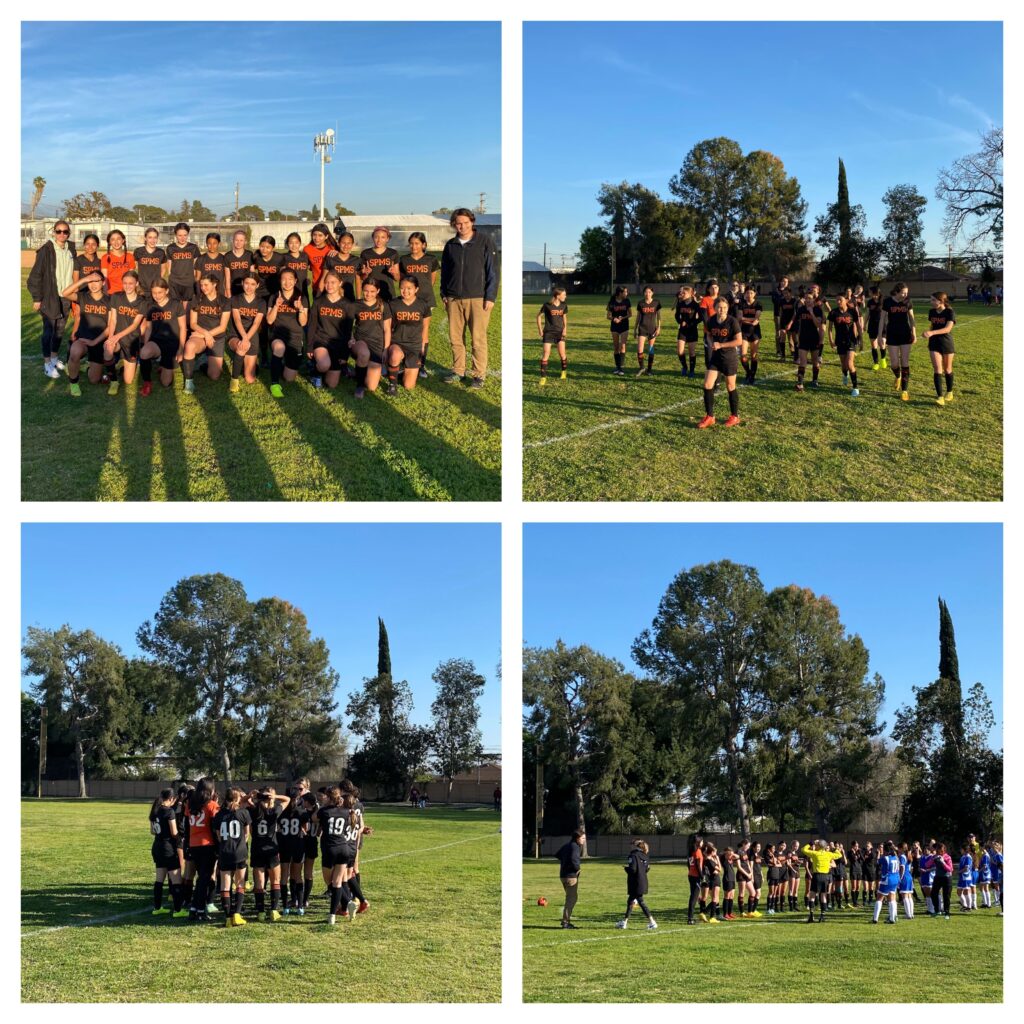 ---
Intramural Basketball 
Intramural basketball is our biggest turnout yet, with 35 students participating. Thank you to our amazing parent-volunteer Gina Wilson for organizing and facilitating!
---
8th Annual Poker Tournament
We had a record turnout at our fun-filled, 8th Annual Poker Night! Poker night is our big annual fundraiser that helps fund sports programs at South Pasadena Middle School. Congratulations to our winner of the evening, Ernest Gacutan! Thank you to the SPMS Athletic Boosters and DUDES for producing such an amazing event.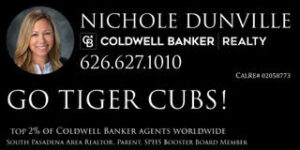 Thank you to Nichole Dunville, Main Event Poker Night sponsor!
---
Sponsor Spotlight: SP Chinese American Club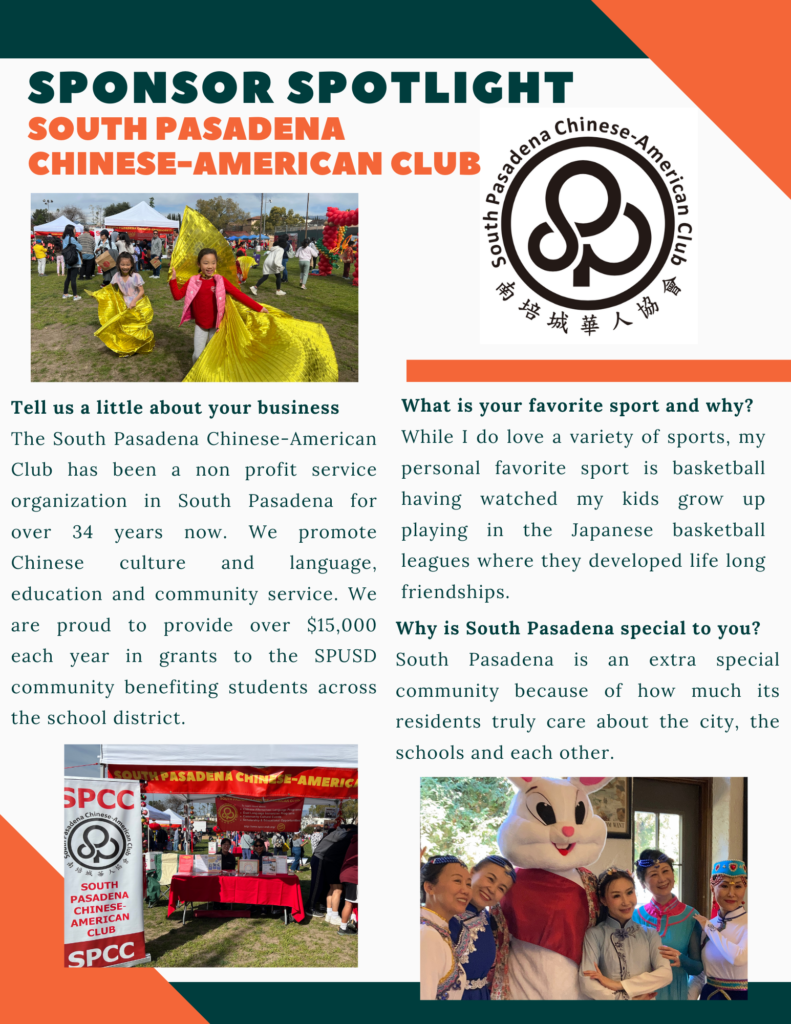 SPCC is a proud supporter of community activities and invites everyone to join us for our free event on Saturday May 13th at Garfield Park for our 2nd annual AAPI Heritage Month Celebration. It will be an afternoon filled with live entertainment, delicious foods, booths and activities.
---
Join SPMS Athletic Boosters
Not already a member of Athletic Boosters? Membership is strongly encouraged for families participating in competitive sports. Your membership supports  Join and donate HERE. Your dollars help pay for coaches, uniforms, equipment, and much more. Do you work for a company that will match your donations? Contact our matching gifts email for more information: [email protected]
---
Merchandise Sales 
Sports are underway! This is a great time of year to re-up your SPMS spirit wear! SMPS tees, sweatshirts, hats, are great for practices, PE class, and everyday style. To buy your new threads, scan the QR code below or CLICK HERE!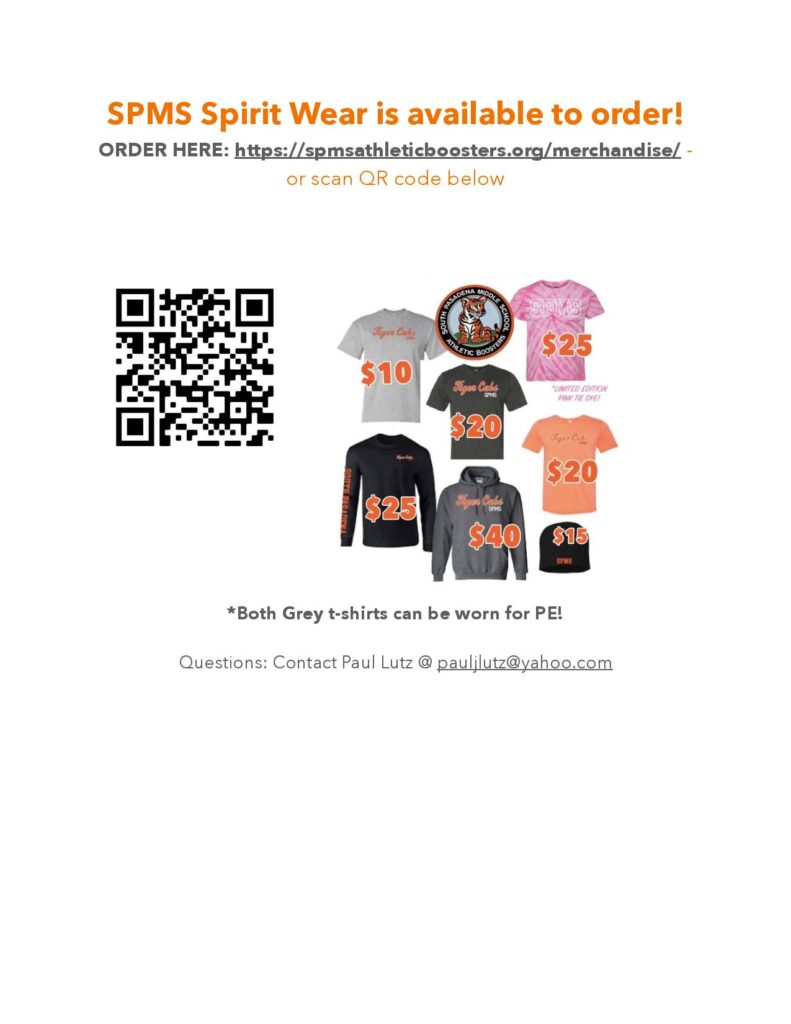 ---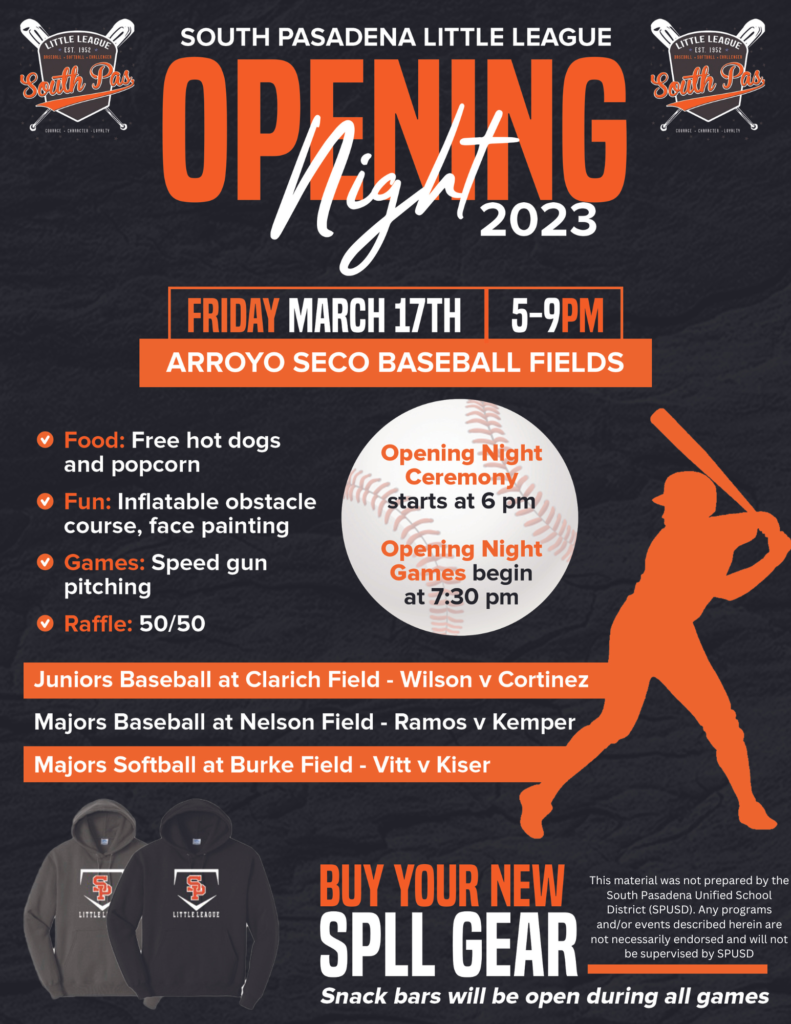 ---
---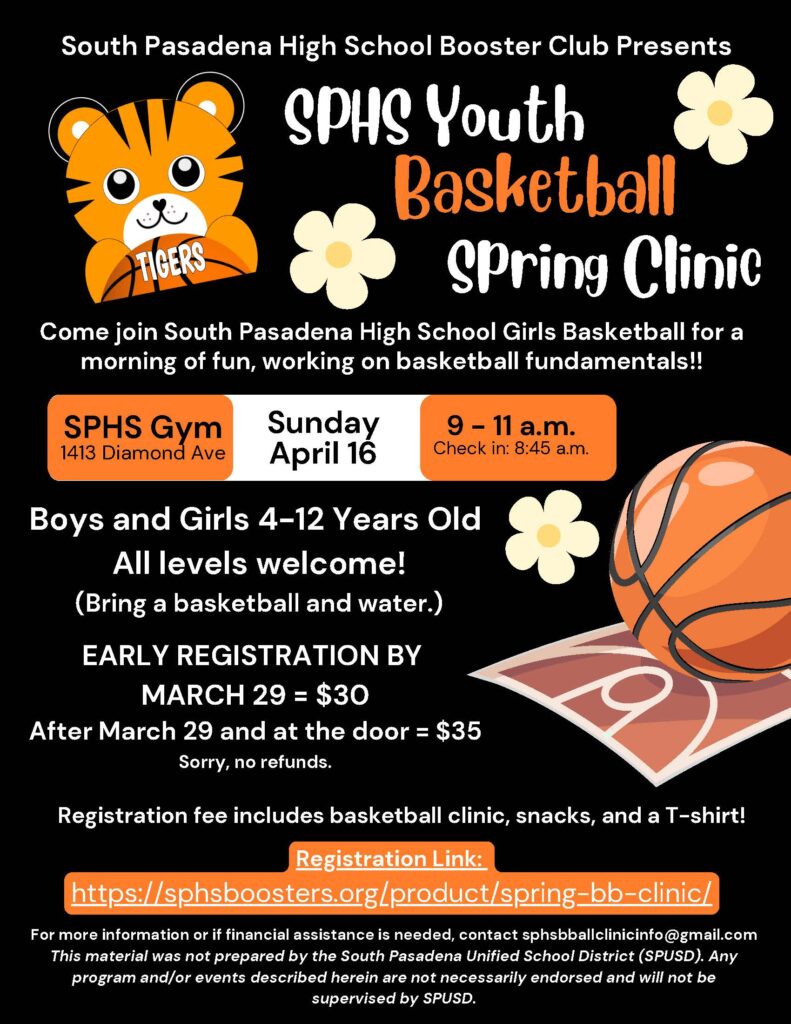 ---