Boys Volleyball Tryouts: 3/10 & 3/13
Boys competitive volleyball tryouts will be Friday 3/10 at 3:00pm and Monday 3/13 at 2:45 in the SPMS gym. Please wear sports-appropriate clothes and bring water!
Just a reminder:Student athletes are not allowed to play more than one sport per season. For example, if your student makes the volleyball team, they may not also participate in track. Thank you for understanding!
---
Exciting Soccer News
Both the Boys and the Girls soccer teams are playing in their respective championships this coming week! Both matches will decide the 210 League Championship! Good luck to our SPMS soccer stars!
3/07/2023 Girls Soccer Playoffs v. Santa Fe (Monrovia) 3:30-4:30
3/09/2023 Boys Soccer Playoffs v. Huntington (San Marino) 3:30-4:30
---
Last Week's Scores
2/28/2023 Girls Soccer Playoffs v. Foothill (W) 4-1
3/02/2023 Boys Soccer Playoffs v. Clifton (W) 2-1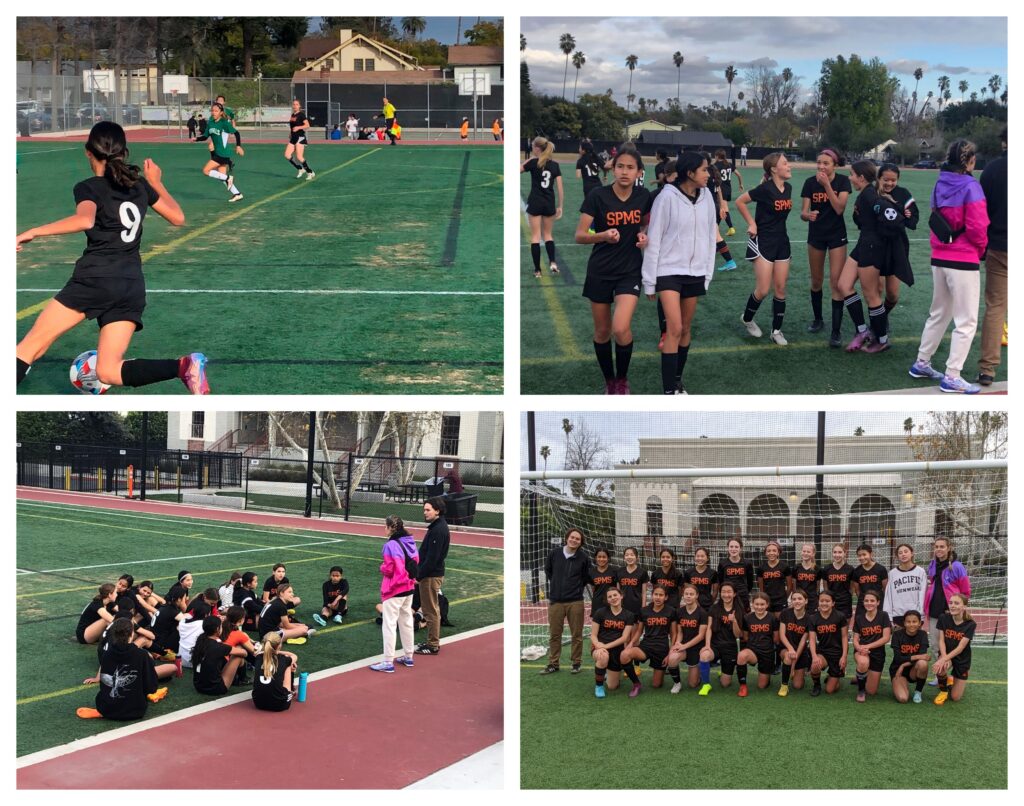 ---
8th Annual Poker Tournament: 3/11/2023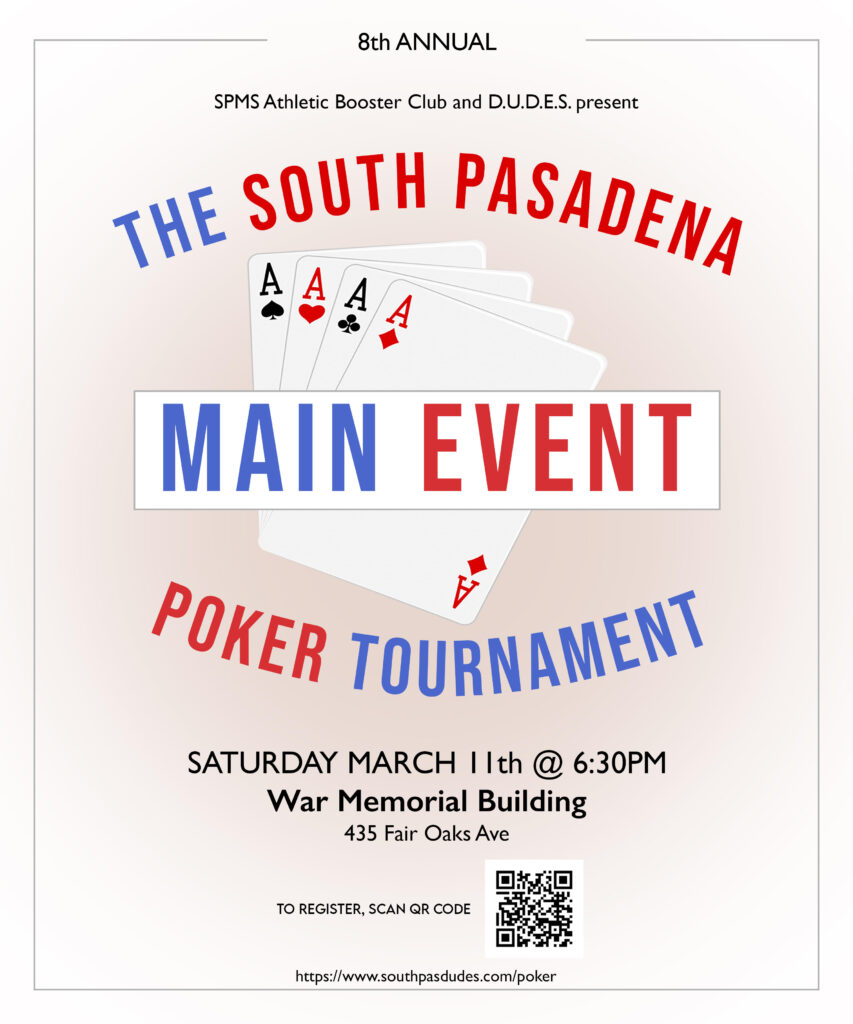 SPMS athletics are funded by money raised through
Athletic Booster
Membership
 and the annual 
SPMS Main Event Poker Tournament
. It's our 8th year partnering with the D. U. D. E. S. And if you haven't heard of it, please check out the coverage from the South Pasadenan: 
DUDES, Boosters and Ladies in the House! 
& 
Success — $19,000 Raised 
*we've sold out the last 2 events, so get your ticket now!
Thank you for supporting athletics at the South Pasadena Middle School!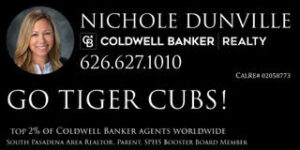 Thank you to Nichole Dunville, Main Event Poker Night sponsor!
---
Join SPMS Athletic Boosters
Not already a member of Athletic Boosters? Membership is strongly encouraged for families participating in competitive sports. Your membership supports  Join and donate HERE. Your dollars help pay for coaches, uniforms, equipment, and much more. Do you work for a company that will match your donations? Contact our matching gifts email for more information: [email protected]
---
Merchandise Sales 
Sports are underway! This is a great time of year to re-up your SPMS spirit wear! SMPS tees, sweatshirts, hats, are great for practices, PE class, and everyday style. To buy your new threads, scan the QR code below or CLICK HERE!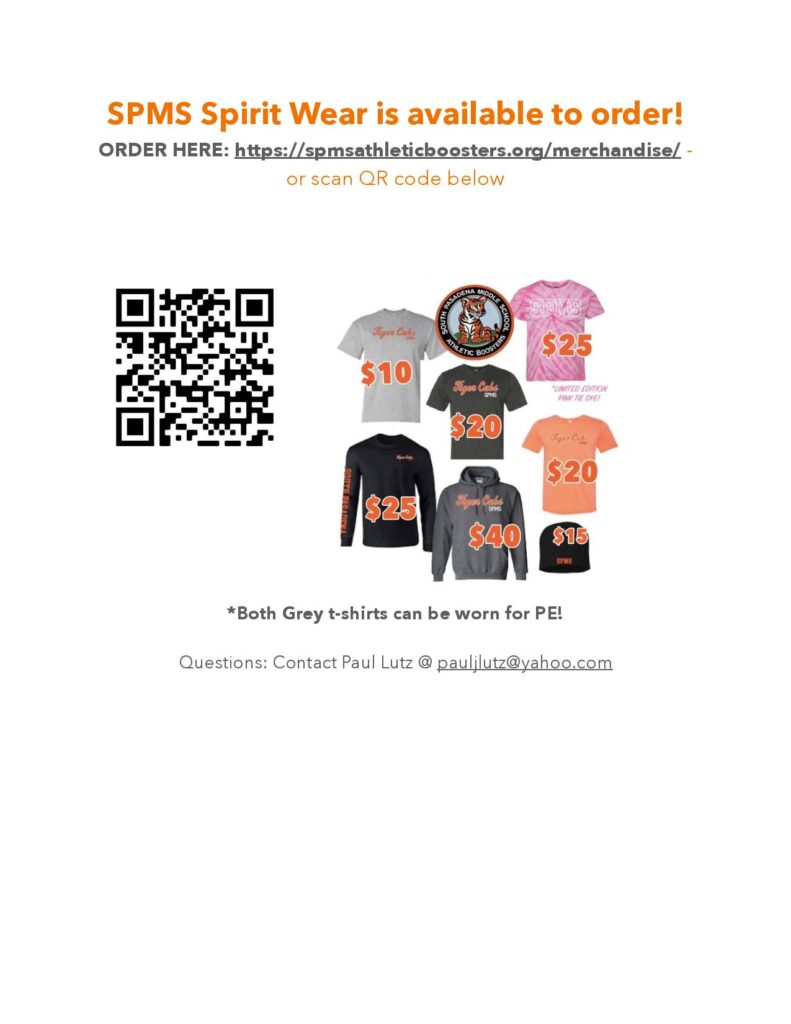 ---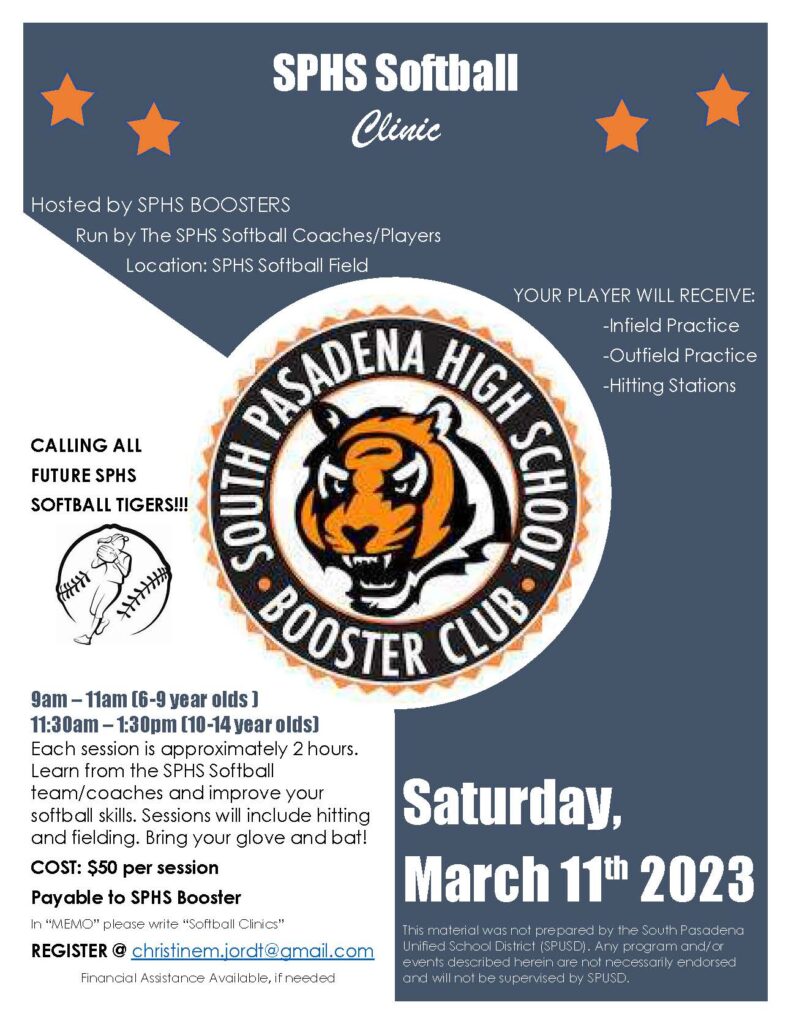 ---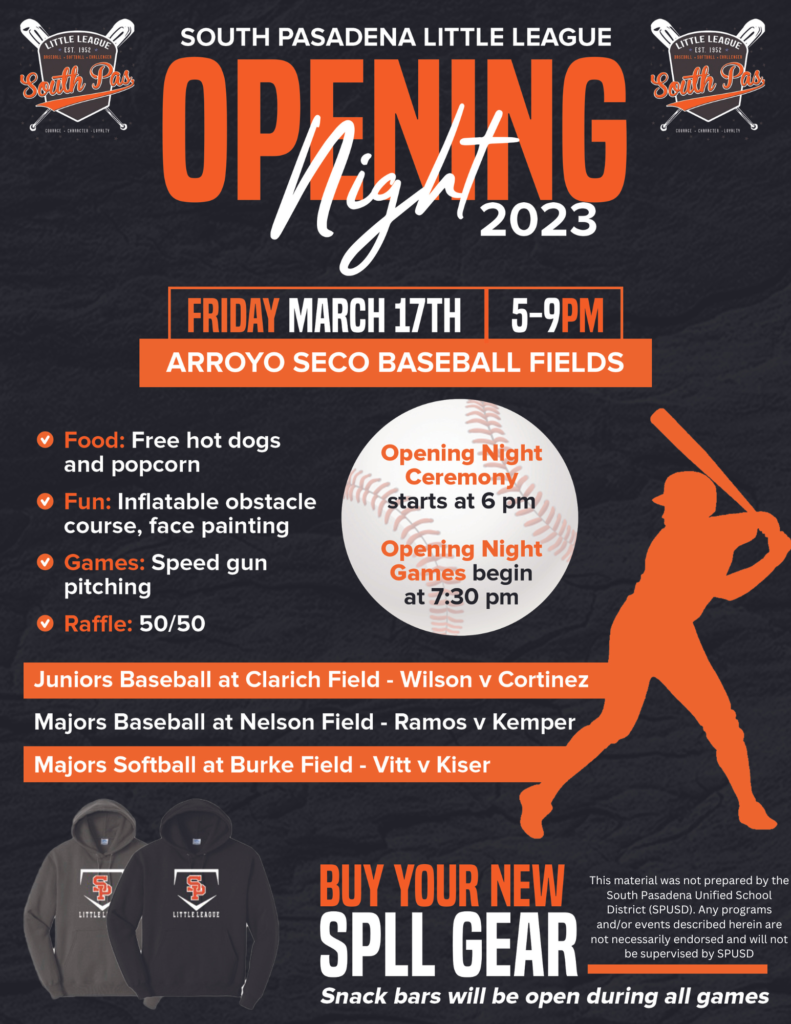 ---